A friend in the New York Times' Washington bureau has shared these fascinating web links with me,
and I've posted them here since you'll likely find 'em of use in the next few months, too. Especially if you have a blog or website, since the info provides you with lots of predicates for future posts!


http://www.nytimes.com/
interactive/2011/04/05/us/
politics/key-states-for-obama.
htm
l
http://projects.nytimes.com/
ce
nsus/2010/map
I later found out that it was also mentioned at their

Twitter

site:




http://twitter.com/nytgraphics

which I'm now

Bookmarking

, and I suggest you do the same.



For my purposes and interests, this is actually better info than this recent

Forbes graphic on internal U.S. migration, which recently got a lot of attention. To be fair, though, this one

does

show the dynamic of the fight vs. flight response among those of us currently living in South Florida:
Map: Where Americans Are Moving

Jon Bruner


http://www.forbes.com/2010/06/

04/migration-moving-wealthy-in

teractive-counties-map.htm

l

As you may recall me having mentioned on the blog a couple of times(!),
while I lived up there for 15 years,
I used to spend
LOTS
of time over at the
Times'
Washington bureau as well in the lobby there at the
Army-Navy Building
-
one block from the Orioles team store, two from The White House
.
(It's a beautiful building that just screams "class," but unfortunately, all my

DOZENS

of photos of it as well as the people I met and knew there, whom I mention below, are up in storage in the D.C. area, otherwise I'd post some photos here.)
http://en.wikipedia.org/wiki/Army_and_Navy_Club_Building

I've referenced here before how that lobby was like

Grand Central

for everyone congregated before, during and after work, talking about sports, films and politics -
and gossiped before there were blogs
.
I think that may actually have even been where someone first told me about blogs.
(

Michael Kinsley

?)


Back then, while I had my weekly edition of

Variety

mailed to my home in Arlington County, I had my
Daily Variety
subscription delivered to the
Army-Navy
's

concierge desk because both my home as well as my office at the time were
NOT
within the rather microscopic courier delivery zone in D.C. for their
Gotham
edition.


http://www.variety.com/Home

/


Thanks to a friend who worked there in the building and did me a huge favor, I was able to
get the

Daily

dropped-off at their concierge desk with other deliveries for the building, since it was within the zone.

That was no doubt largely due to the presence of the

NYT

and

Minneapolis Star-Tribune


Washington bureaus upstairs, and the

MPAA

, the

Motion Picture Ass'n. of America

(and

their then-president,

Jack Valenti

), directly across the street and down the block a few hundred feet. The

MPAA

was

THE

place where I always wanted most to work.



(Yes, sometimes you have to be smart enough to take advantage of the system at hand and the facts-on-the-ground for even minor details like getting timely daily delivery of a trade newspaper like

Variety

.)
I'd get off at the
Farragut West
Metro station every morning and stop by there on my way to work and run into
such well-known

Times

' luminaries as
Rick Berke
,
Tom Friedman
,
Neil A. Lewis
,
Johnny Apple
,
Jill Abramson, Carl Hulse
,
Todd Purdum
,
Maureen Dowd
or
Steven A. Holmes
.

Lots of very smart and talented people.
Steven

and I and our great mutual friend

Jim D.

shared

SO

many Cokes and hot dogs and stories over the years across the street from the

Times

HQ, next to our favorite hot dog

vendor, who had the best spot in downtown Washington for hearing good insider information -

Eye Street & 17th, N.W.


We solved many of the country's problems -

and the Redskins'

- there on the sidewalk munching on hot dogs and gulping Cokes.


Steven wrote a terrific book that managed to be both fair and honest -

just as he told me it would be in advance

- about the late

Ron Brown

, the

Clinton

Commerce Secretary who had been such a powerful figure in Washington and beyond while over at

Patton Boggs

, was the Chairman of the Democratic Party, but who, tragically, perished in 1996 in that awful plane crash in Croatia with so many others, an event that shook-up Washington in general, and so many people I knew so badly, that many of them could hardly talk for days afterward.
Ron Brown: An Uncommon Life
http://www.nytimes.com/books/00/05/28/reviews/000528.28wrightt.html
Here's the video of a 2000 appearance of

Steven

and some other

Times

reporters and editors on the

Charlie Rose Show

talking about their amazing series,

"How Race Is Lived in America

,
"
http://www.charlierose.com/view/interview/3629
They all shared -

and earned!

- the

Pulitzer Prize

for that series, which is here:
http://www.nytimes.com/library/national/ra
ce/
After I left Washington, I later read that

Steven

had become an A.M.E., Assistant Managing Editor, at the
Washington Post
, a very important position that has few counterparts in South Florida journalism, based on what I have seen the past seven years, sad to say.
More recently, he was the

Post's

Deputy National Editor, where his experience and ability to see the hidden narrative in a story no doubt came in very handy, and then in 2008, he joined

CNN

.
Sometimes, because it was such an amazing place, I even ran into people like Ambassador

Sol Linowitz

, someone whom I'd only seen on TV, who by then was working upstairs at the
Coudert Brothers
law firm.
http://www.nytimes.com/2005/03/19/obituaries/19linowitz.html


You never really knew when you walked thru the lobby door who would be around, talking about the latest

Redskins

or

Orioles

game, miserable hot weather, or whatever was the story du jour over at The White House or Capitol Hill, et al.


Not to sound like a a snob, but I suppose some of you here in Hallandale Beach and environs can perhaps now better appreciate why running into folks over at
Panera's
or

Starbucks

and hearing them rail about the latest common sense outrages committed by
Joy Cooper
or
Mark Antonio
, is
NOT
quite the same discussion hearing these folks I knew, some better than others, share what they knew, heard and saw in the corridors of power, such as it was and is, in our nation's capital.
Obviously, everything else seems pretty blah after years and years of that on an almost daily basis.
By the time the Metro train in the morning had left
Foggy Bottom
on its way east, I began to look forward to seeing my copy of

Daily Variety

and imagining what sort of clever headline they'd be running.
http://en.wikipedia.org/wiki/Variety_%28magazine%29
That is, unless
Maureen Dowd
had accidentally taken the copy with my name on it by mistake, since she and I were the only two people in the whole 12-story building who subscribed to it.
That miscue was why so often I read it at lunch and people I knew would spot the mailing label and say to me, sarcastically,
"
But you aren't Maureen Dowd?
" She has red hair."
Rimshot!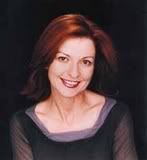 But
as I've mentioned here previously,
I always defended
Maureen
on that minor matter as well as matters of deeper substance when people in Washington attacked her unfairly, whether on radio or social events I attended, usually based on what someone else had written about her that they were simply

parroting

, and hence, didn't know the true facts or context behind.
She could take her lumps just like everyone else, since that comes with the territory of being a political columnist, especially a famous one that millions of people around the world read.




I certainly didn't always agree with her, obviously, but I also knew lots of positive things about her that most people didn't or couldn't know, just from being around so often.





When a mutual friend of hers and mine lost his young son in a terrible hit-and-run incident in suburban Maryland, she was constantly reassuring and trying her best to keep his spirits up, even when he was barely keeping it together, and his presence sometimes made everyone else feel so sad because of how heavy the tragedy was clearly weighing on him.





She didn't have to, but she did.




Even when a lot of people who knew him a lot better and worked with him should've been doing so -but weren't.



So with all that in mind, at a certain period of time in Washington, when more than any other media figure in town,

Maureen

was finding herself the constant brunt of criticism -

that was untrue and unfounded

-

at venues she was not even present at

, I found myself in the unexpected position of publicly defending her and her record versus mean-spirited rumors and innuendo

.





Some people think that because they read her column, they really knew her; they didn't, of course.

It sounds like a cliche, but it's true.




There was a

LOT

of

THAT

condescending and patronizing talk around when I was up there




and I was always more than happy to acquaint those people with the true facts, since

Maureen

was easily the most misunderstood political columnist in D.C


Maureen in 2006 talking about her friend and colleague, R.W. "Johnny" Apple on the Charlie Rose Show: http://www.charlierose.com/view/interview/173

Maureen

Dowd

columns at the

NYT

:


http://topics.nytimes.com/top/opinion/editorialsandoped/oped/columnists/maureendowd/index.html




I participated every year in the
NYT
's

popular NCAA Basketball pool which was a pool that was, literally, worldwide, and even pulled for

Purdue

a few times, if you can believe it.
(That happened circa 1994, when I was dating a

Purdue

grad, I hasten to add. She was smart, funny, thoughtful and beautiful. Hey, I'm loyal to

IU

but I'm only human, you know)


The best Washington-based performer in their pool every year -
among some very smart people and devout college sports fans
- was usually the-then teenage son of
Warren E. Leary
, the
Times
'
terrific since-retired Science correspondent.
He covered the alphabet soup of Washington-based Science agencies and foundations from
NASA
to
NIH
to the

NSF

, the
National Science Foundation

,
which was located one block from my home Metro stop in Arlington,

Ballston

.

A friendly and engaging Nebraska grad,

Warren Leary

was
THE
biggest
Cornhusker
fan I ever met in Washington, even more so than many of the folks from the Nebraka congressional delegation and their staff on Capitol Hill, which is
REALLY
saying something.


Well, except when
Coach
Tom Osborne
got elected to Congress for a bit before going back to Lincoln to become Nebraska AD.
-----
http://www.charlierose.com/