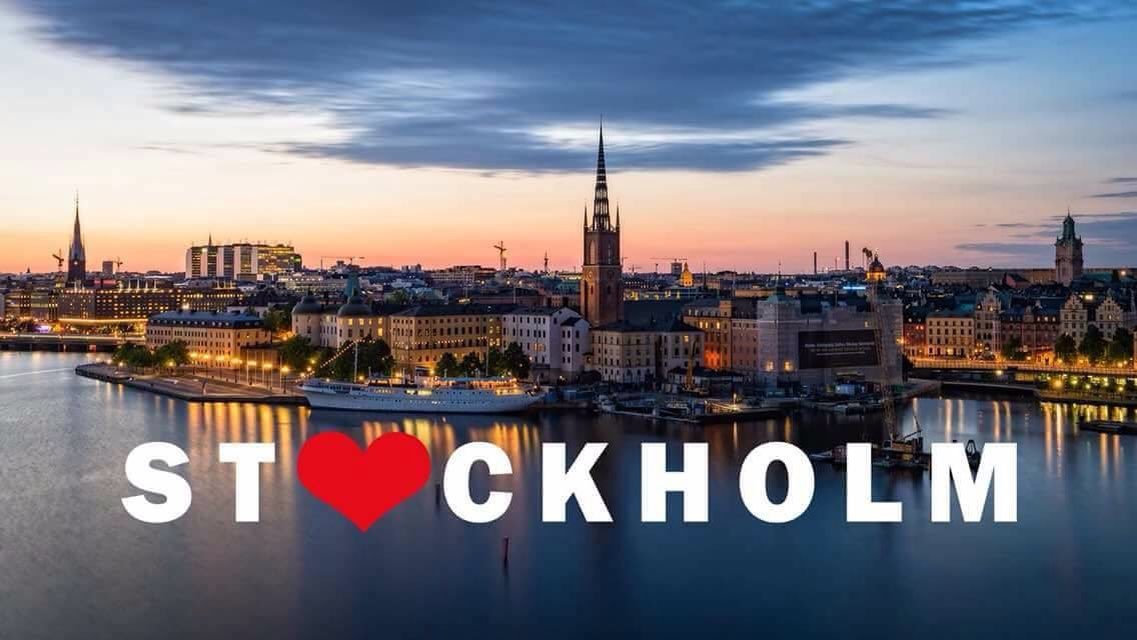 Today's terror attack in Stockholm at Åhlens Dept. Store - thoughts, observations and reflections; #openstockholm
— Aftonbladet (@Aftonbladet) April 7, 2017
— Vocal Europe (@thevocaleurope) April 7, 2017
The
Åhlens
Dept. Store on Drottninggatan in Stockholm is easily one of the largest and busiest retail
stores in Sweden -and northern Europe- and is located in what they call their
Åhlens
City location. It's a two city blocks-long store on the city's most famous street for consumer retail shopping that is, literally, a city in itself. Not unlike the nearby and perhaps better-known internationallyretail magnet for upscale consumers,
Nordiska Kompanaiet (NK) Department
Store.
.
This store's size and its popularity with both locals and tourists alike is
in large part because there are so many large downtown office buildings nearby -
large for Stockholm that is
- as well as its proximity to many of the city's huge and very busy main train station,
Centralstationen
.
And, because it's just
one block west of the always-busy multi-use
Sergels Torg
plaza and govt. buildings that are so beloved by residents and tourists, especially me.
It's an area where there is
constant activity
, no matter the time of day.
Above, ground level, looking northeast towards the Sergels Torg obelisk and Sergelfontänen, the fountain, which in the winter becomes the scene of large lighted reindeer, sans red noses. Behind that, across the street
on Sveavägen
, is the large
SEB
building, HQ for
Skandinaviska Enskilda Banken AB
, the bank I frequently used for my 2013 trip, inc. their branch at Arlanda upon arrival and departure.
Very friendly and professional people, unlike most banks in South Florida.
Above, looking east towards that same scene but from farther west on the plaza.
In the far right, you can see the iconic revolving 22-foot neon, circular
Nordiska Kompanaiet (NK)
Department Store
sign not too far away over on Hamngatan, which is green on one side and red on the other at night, with a clock.
It's not only an iconic symbol in the area, but a beacon for those for whom the chic and fashionable life that exists in Stockholm is the only way to go.
The plaza is only one of my favorite places in all of Sweden and anywhere actually.
I literally spent HOURS standing and walking around it and the adjoining areas in January's cold, marveling at it all -the perfect public square.
A nexus of high-minded culture, social policy, pop culture, amazing retail shopping, very serious people-watching and the ease of well-located public transportation hubs that make everything seem more intimate and possible.
Wish we had something like this in South Florida.
My Sergels Torg fountain and plaza in Winter photos are from my blog post of December 25, 2013, from my 2013 trip to Stockholm:
That beehive of activity I spoke of, on a beautiful busy Friday afternoon in Stockholm, is clearly what the terrorists were counting on when they hijacked
a beer truck earlier this morning, with the expressed intent of killing as many
innocent people in Stockholm as possible.
Forget whatever numbers you have heard so far via U.S. media about the number
of people killed, which is at least 4, 14 injured, because the police have now indicated they will
NOT
state a number because they know that the people behind the attack will
use this for propaganda purposes.
The police and the Security people at
Säkerhetspolisen
, i.e. SAPO, are still looking for the people behind today's attacks in Stockholm and anyone who aided them.
— Krisinformation.se (@krisinformation) April 7, 2017
— Säkerhetspolisen (@SAPOsverige) April 7, 2017
— Magnus Ranstorp (@MagnusRanstorp) April 7, 2017
Below, the words of one of my Twitter Followers who's a pilot for
SAS
— bjornpilot (@bjornpilot) April 7, 2017
The Stockholm City Council is offering places to stay
for the TENS OF
THOUSANDS of people unable to
get home tonight because the authorities
stopped running commuter
trains thru Centralstationen. .
Med anledning av händelse i centrala Stockholm
http://www.stockholm.se/-/Nyheter/Om-Stockholm/med-anledning-av-handelse-vid-Ahlens-varuhus/
— StockholmDirekt (@StockholmDirekt) April 7, 2017
Lokaler för dig som fastnat i stan: Kammakargatan 30

Observatorielundens skola, Norrtullsgatan

Hantverkargatan 3

Göta Ark, Medborgarplatsen

— Karin Wanngård (@KWanngrd) April 7, 2017
The city has been joined in this effort by
everyday Stockholm residents upset at what has happened and
offering
to let
people crash at their place
until things are "normal."
There's your real story!.
In December of 2010, on one day, that busy area of Stockholm was also
the scene of two terror attacks, one of which included suicide bomber Taimour Abdulwahab whose plans was to kill as many people as possible.
Trust me, most of the people who live and work nearby have
not
forgotten that fact.
https://en.wikipedia.org/wiki/2010_Stockholm_bombings
— StockholmDirekt (@StockholmDirekt) April 7, 2017
— Anna König Jerlmyr (@akjerlmyr) April 7, 2017
— Sydsvenskan (@sydsvenskan) April 7, 2017
Mattias Pehrsson (@masse ): "When the police are scared then you get scared for real
— Lars Epstein (@LarsEpstein) April 7, 2017
— Expressen Ledare (@ExpressenLedare) April 7, 2017
Sanna Rayman
, above
,
never disappoints!
Soon enough, the cynicism

The phones ping and vibrate.

"Are you okay?" "Are you?" "But on the job." Hearts, hearts, hearts.

Soreness bubbling up, manifesting as fluid in the eye and emotikons on screens, offers a ride and overnight.
What we love each other, anyway.

Soon enough we arrive at the cynicism, quarrels, accusations.

Against the media, the police, the politicians.

Sometimes legitimate argument, so often exaggerated or exploited.

In all this hideous, hide these feelings in the heart, and let them remain as a keynote.

Forget them.

Even the one you are angry tomorrow, are you prepared to offer sleeping and help today.

We stuck together, everyone.

Let's try to remember that even when disagreements come.

Ok?

<3 nbsp="" strong="">3>
Several dead after truck plows into crowd in Stockholm in what authorities treat as terror attack https://t.co/Dlz6lrmRku

— Wall Street Journal (@WSJ) April 7, 2017
— StockholmDirekt (@StockholmDirekt) April 7, 2017
If you want to see the latest news regarding today's attack, here are the best places to do that:
— Stockholms stad (@Stockholmsstad) April 7, 2017
This is exactly what a newspaper is supposed to look like in a moment
like this!
Stockholm i våra hjärtan. (Stockholm in our hearts.)
Dave