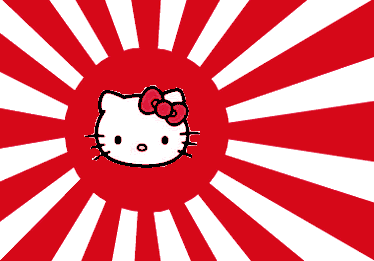 Russia Today
is a 24/7 English-language news channel based in Moscow and other international cities that I first watched the Saturday morning in April when Polish President
Lech Kaczynski
's

plane crashed outside the airport in Smolensk, on his way to represent Poland at a ceremony commemorating the 1940 Katyn massacre, killing all 97 people on board..
http://articles.latimes.com/2010/apr/11/world/la-fg-polish-president-crash11-2010apr11


RT

was the only TV news network reporting the story LIVE from near the scene, plus had well-informed analysts on the phone from various European capitals, including Warsaw, who could speak knowledgeably about

Kaczynski's

personal life and Polish political history and how these events all connected in one horrible day for modern-day Poland.



As I wrote at the time here, since I was awake when it happened, the

Fox News Channel

was first U.S. cablenet to report the crash, and as usual, MSNBC slept, showing one of their many old crime

documentaries they lard their overnight and weekend schedule with, rather than break into it.
That was not the first time that I saw
MSNBC
be the last TV cable net to air some breaking news, so now I never even bother flipping to them to see their take on anything.
Homepage:
http://rt.com/
Their
YouTube Channel
has some interesting videos.
https://www.youtube.com/user/RussiaToday

Alyona Minkovski
in particular interviews all sorts of characters on her show
:
http://www.youtube.com/user/
TheAlyonaShow
Here's a video from her show about the topic du jour: lovelorn

otaku

nerds in Japan taking their virtual girlfriends on holiday with them to a hotel in

Atami

on the Pacific Coast.
http://www.youtube.com/watch?v=ebrvafpjIlg
Some of you longtime readers may recall me writing in the past here on the blog that my first year living in Washington, D.C., I lived next door to (in front of) the Japanese Ambassador's official residence on Nebraska Avenue, N.W., thus putting yours truly in one of the safest neighborhoods in the city, due to all the security details in the area, which I greatly appreciated.
This was when the crime and murder rate in D.C. was out-of-control and made D.C. America's murder capital.
I was living just down the street from the campus of

American University

, as well as the Swedish Ambassador's home, NBC-TV's Washington news bureau and their DC affiliate, WRC-TV, as well as the real-life HQ for

NCIS

. (Years later, when I was living in Arlington County, I had an NCIS agent for a neighbor.)
Wall Street Journal's
Japan Real Time

blog:
http://blogs.wsj.com/japanrealtime/2010/09/03/this-weeks-hits-virtual-girlfriends-walkman-beats-ipod-calling-the-boj-shots/

'Love Plus' resort: A solo romantic getaway
Why are men with virtual video-game girlfriends flocking to a Japanese beach resort town?


http://theweek.com/article/index/206736/love-plus-resort-a-solo-romantic-getaway



Konami Digital Entertainment
http://www.konami.com/
http://news.discovery.com/tech/love-plus-dating-game.html